We went on a family vacation to Emerald Isle, North Carolina. We have been here several times before. In fact, it's the location where my wife and I began dating 16 years ago. I had a lot of concerns going into this vacation from a nutrition and exercise perspective. This year, we decided to stay at a new condominium that we had never been to before, and I was unsure how good the workout room would be. Also noteworthy, North Carolina has an amazing amount of healthy and delicious seafood, as well as unhealthy comfort food to choose from. Meanwhile, my wife has also somewhat fallen off the nutritional wagon, and I was surrounded by numerous unhealthy temptations such as ice cream, chips, candy and soda.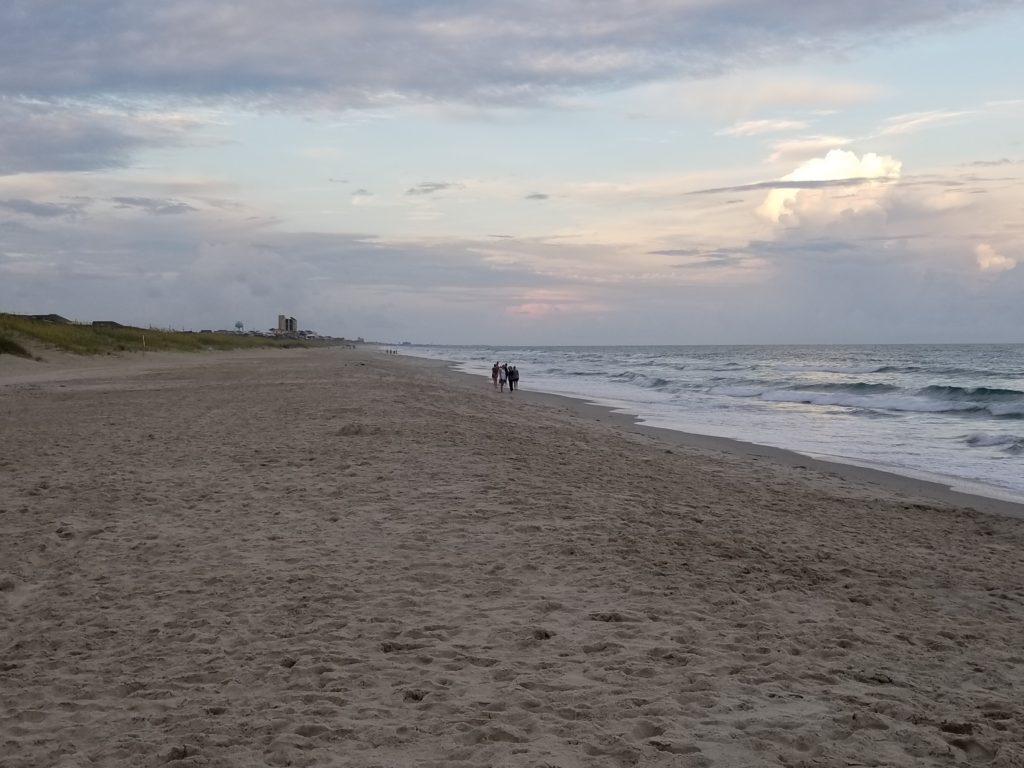 I am happy to report that the trip was overall a healthy success. When we arrived, we went to the Publix grocery store. I had just eaten a health dinner before shopping which consisted of a salad, so I was fortunately no longer hungry. This was key, since I would have probably opted into buying more unhealthy food than I did. I wound up buying several pre-made salads, frozen vegetables, pre-packaged berries, ghee, olive oil, and kombucha. From Maryland, I had also brought nuts, kale chips, sardines, and venison jerky for healthy snack options.
My breakfasts on the trip generally consisted of leftovers from the healthy dinner of the previous day, or frozen vegetables lightly sauteed in ghee. We almost always ate lunch at the pool, so my wife would bring a pre-made salad and olive oil for me to eat. For dinner we just about always ate out at one of two amazing local seafood restaurants. While more difficult to eat healthy at these establishments, I either would eat steamed snow crabs or broiled scallops. For sides, I would get vegetables such as a baked sweet potato with no toppings, or green beans.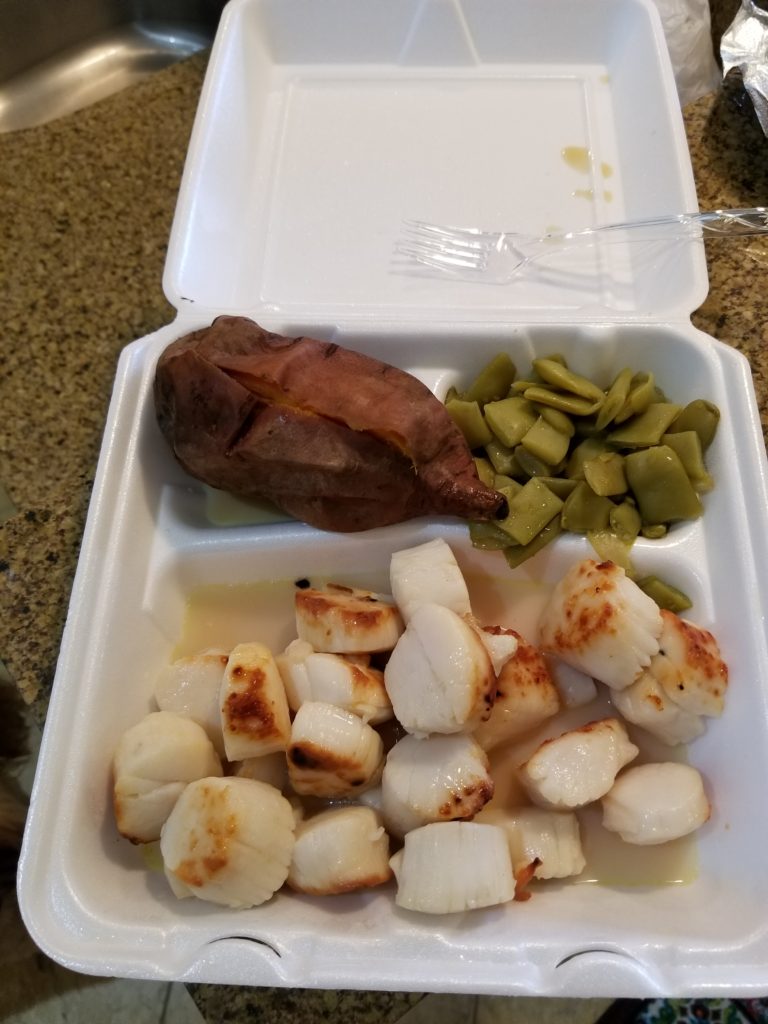 The one cheat I could not resist here was hush puppies. The friendly denizens of North Carolina all seem to provide complimentary hush puppies. To make matters worse, they're always delicious. I tried to resist, but I had at least a few each dinner. While I was unhappy at myself for eating them, I made up for it later in the fitness center.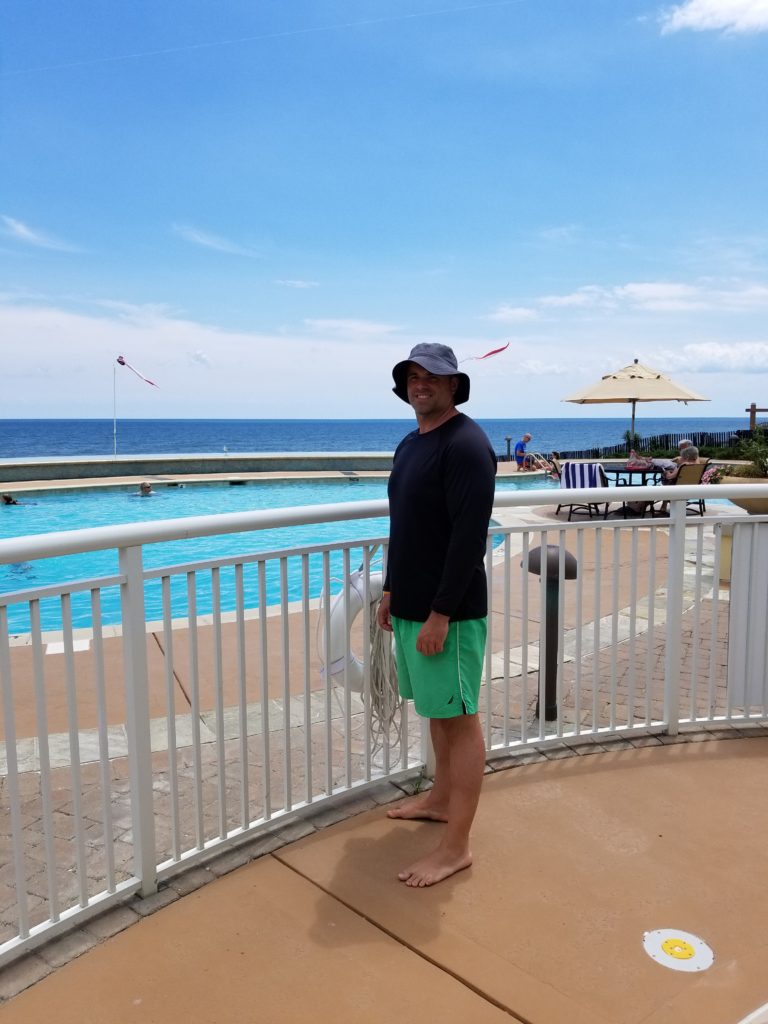 Speaking of the fitness center, it was not what I was used to back at home. At my house, I only have free weights such as dumbbells, an EZ curl bar, and plates. Here, the dumbbells only went up to 20 pounds, which was not enough to do much of anything that I would normally do. Fortunately, they had several cable and belt machines, which were adequate for working every muscle group of my body. Because the machines were limited in the variety of ways I could work out a muscle group, I instead made every workout a grueling full-body workout. I woke up sore each day, but I feel like I not only maintained, but made progress on my muscle mass during this vacation.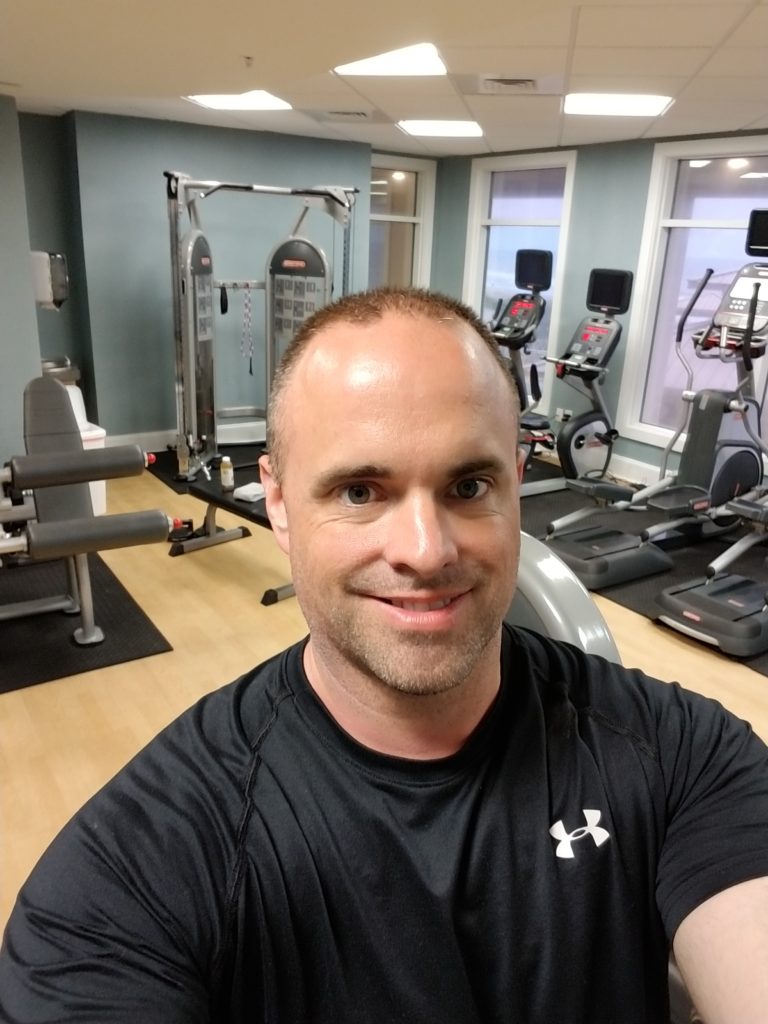 Also noteworthy of this vacation was the use of my brand new Fitbit Ionic. I had a cheaper Jawbone in the past that I did not like, so I was skeptical that the Fitbit would be any better. However, this thing quickly impressed me. First, I abused the heck out of it at the beach and in the pool. I can vouch for the fact that it is indeed water resistant, and it handled the impacts of waves and kids tossing me around with no issue. Aside from obviously telling the time, it also did a great job of tracking my heart rate. This metric is interesting to monitor from various facets of the day, from sitting around doing nothing, to casually strolling, to a heart-pumping working. Lastly, I like how it tracks burned calories. It takes into account your Basal Metabolic Rate (calories spent from doing nothing) and additionally tracks calories spent based on the activities that are performed throughout the day. I would have previously never guessed that I burn over 3000 calories on a light exercise day, but that is apparently the case.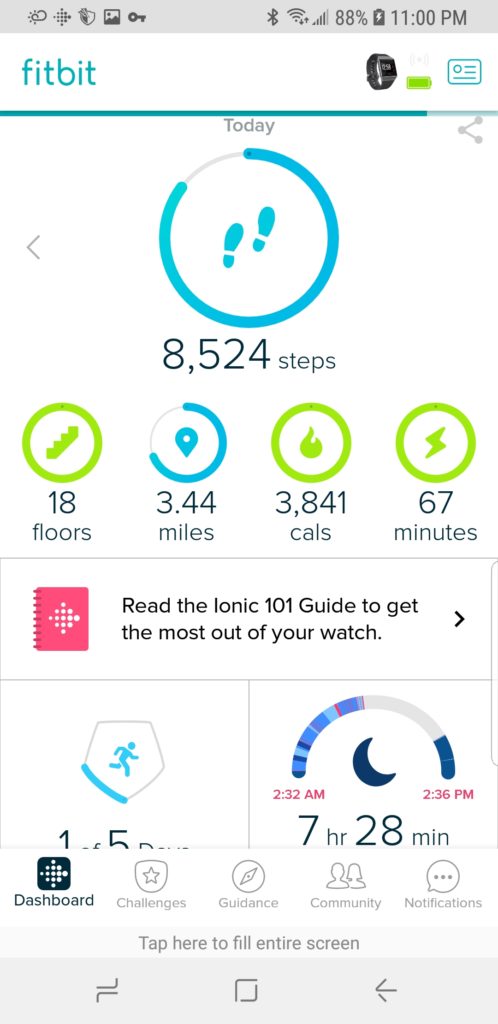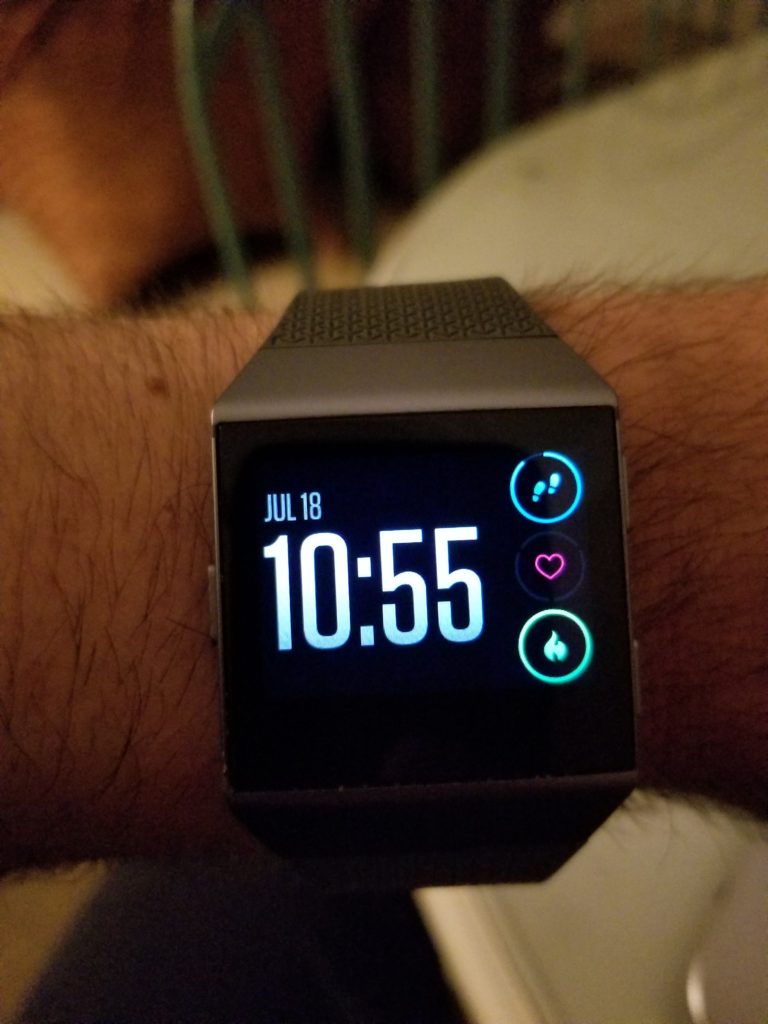 Overall this was an exciting trip from a health perspective. I was able to try out my new Fitbit in an active environment, which proved to be extremely useful. I was able to employ self control in my eating and my workout habits. Lastly, I was able to enjoy the local cuisine without compromising my nutrition fundamentals. Overall, I would say that this trip was a terrific success for my wellness. I certainly hope that you're able to gather some ideas from my experiences for your future vacations. It is indeed possible to have fun, enjoy the local food, and still follow the path to wellness!
---
Disclaimer: The information contained in this blog is based entirely upon my experiences and observations. I am not a medical professional and you must do your own research and consult your doctor before making any changes to your eating, fitness, medication, or supplements. This general information is not intended to diagnose any medical condition or to replace your healthcare professional.
Fitbit is a registered trademark of Fitbit, Inc.